Equinix Fabric
Equinix Fabric how digital business connects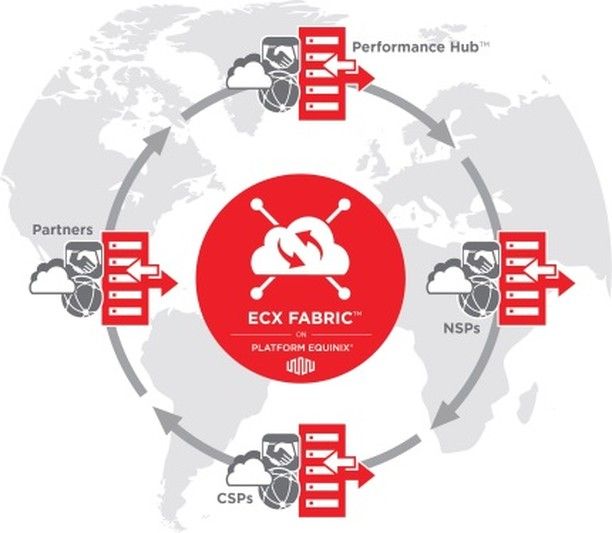 Equinix Fabric and Vissensa Networking and Connectivity Services
Vissensa has been provisioning advanced connectivity solutions since its inception and has built a solid vendor relationship with Equinix and Equinix Fabric that can deliver the exact network connectivity solution for your business.
Connectivity is key for any technology solution. At Vissensa, we continue to develop our expertise to offer the widest range of networking options and connectivity managed services.
Our leading networking and connectivity services provide expert consultancy, implementation and support utilising the foundations of Equinix Fabric. These services use our knowledge to be able to match the requirement to the available options quickly, design short term and interim network solutions and manage the entire process so that your business can concentrate on what it does best. 
Direct Access to a World Of Service Providers
With Equinix Fabric and Vissensa, you can connect to the leading network, content and cloud providers—all from a single location.
With a multitude of options, you have access to create flexible infrastructure and services to enable the solution you need for your business needs in major markets and locations worldwide.
This includes AWS, Azure, Oracle Cloud, Google Cloud, Alibaba Cloud and applications such as Salesforce plus many more options.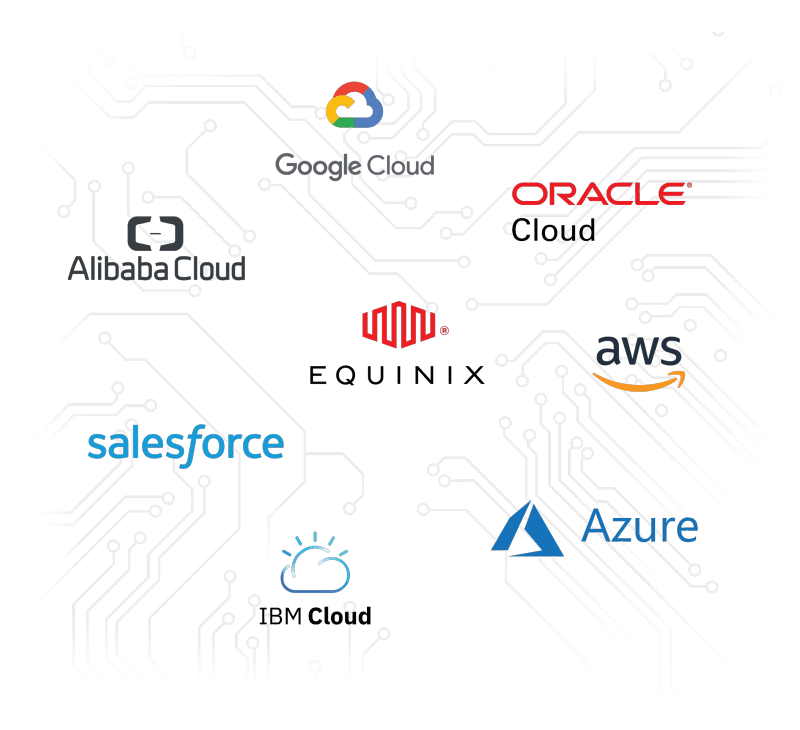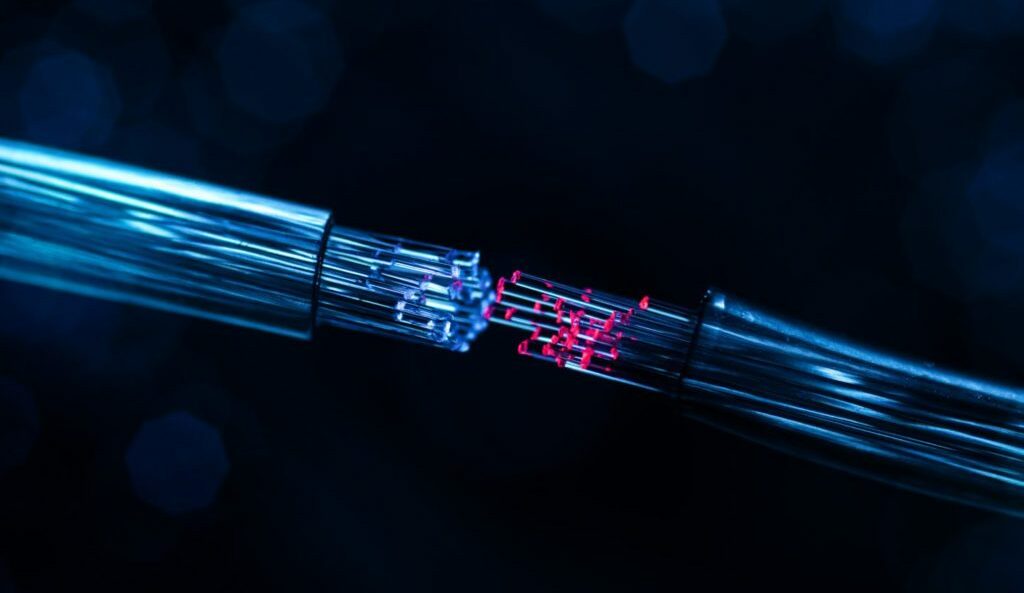 Optimise Your Infrastructure with Equinix Fabric and Vissensa
Equinix Fabric provided by Vissensa Connectivity Services can optimise your infrastructure in multiple ways;
Hybrid Multicloud Connectivity –  Simplify hybrid cloud networking with flexible, scalable connections to and between cloud providers in multiple locations
across our software-defined network.
Edge and Branch Connectivity – Extend the reach of your digital infrastructure to edge and branch locations with secure, flexible connections to your network and SD-WAN service providers.
Data Center Interconnection –  prove how you manage data and applications including back-up and short-term traffic spikes with private, reliable connections between data centers over our global software-defined network. Run systems monitoring and security protocols like MACsec with tagged/untagged traffic.
Digital Value Chain Connectivity –  Build an optimized network for digital services with scalable, low-latency connections to your value-chain service providers and partners both in the public cloud and in the data center.
Equinix Fabric and Vissensa Enabling You To Expand Into New Markets
Quickly and easily interconnect physical and virtual digital infrastructure reaching global markets across the ever-expanding footprint of 50+ locations utilising Equinix Fabric and Vissensa expert connectivity services.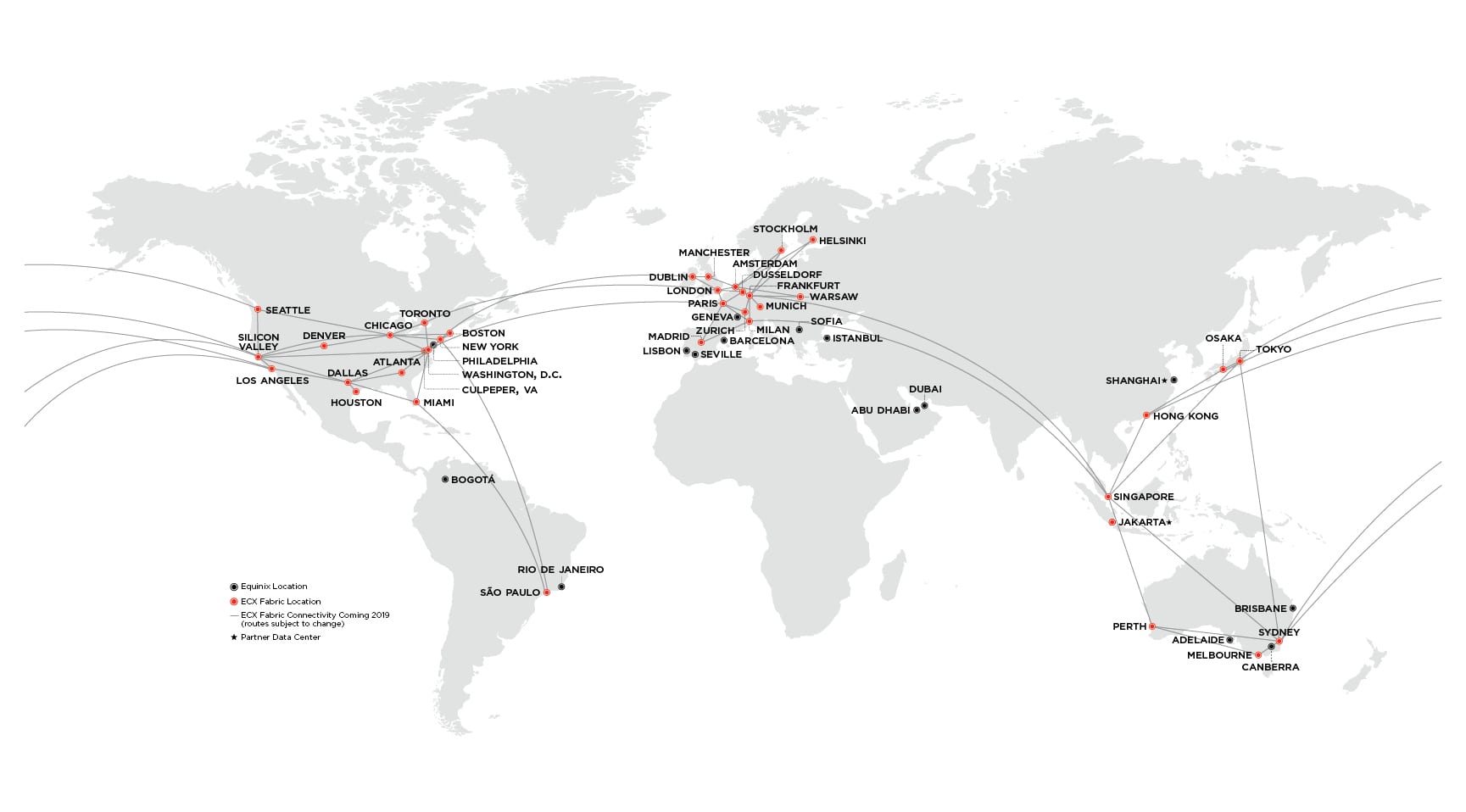 Equinix Fabric Technical Specifications
Equinix Fabric Port
1 Gbps, 10 Gbps and 100 Gbps ports available. Includes cross-connect cable from customer cage to Equinix Fabric port
Connection Speed
Right-size connection speeds as demands shift and spin up/down in real time

Bandwidth tiers from 50 Mbps to 10 Gbps
Connection Options
Interconnect to any provider, partner or customer within a metro or globally on Platform Equinix®


Point-to-point (EPL) and Point-to-multipoint (EVPL) connections available
Speak to one of our Experts about Equinix Fabric
However you are looking to connect  – we can help.
Our team of dedicated IT experts are on hand to understand your projects, assist with your requirements, and provide advice and guidance on Equinix Fabric along the way.
To get started, please complete this short form and a member of the team will be in touch.