Data Center Washington DC
Expert Colocation Services within the Equinix Data Center Washington DC estate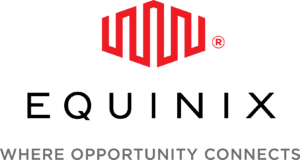 The Vissensa & Equinix Partnership
Why did we choose Equinix over 10 years ago? So that we could offer simple, efficient scaling of our client's digital ecosystems.
It's as simple as that. Vissensa continues to develop and support every single customer's digital transformation project with a consistently high service, from over 210 Data Centers, spread over 5 continents. All thanks to Equinix.
With a range of unique and flexible data center services available within the US domestic markets and across the world, the Equinix/Vissensa service proposition delivers a true gamechanger when it comes to speed and access to critical markets. Our service flexibility is a key attribute in enabling successful integration to new markets on time and within plan. Vissensa's experienced and responsive technical and operational team has developed a range of services that enable this integration to run smoothly and seamlessly and consist of deploying dedicated server infrastructure, colocation, through to cloud connectivity and tailored multi carrier bandwidth.
Vissensa extends it's footprint to its clients in the US and beyond with access to Equinix's Washington DC Data Center
Equinix Data Center Washington D.C. is a  business hub for more many companies. Customers can choose from a broad range of network services from leading network service providers. They can also interconnect directly to customers and partners in their digital supply chain. The Washington D.C. colocation facility enables customers to be part of a rich industry ecosystem and are strategic communications hubs for the eastern United States and major communications gateways to Europe.
Equinix customers have access to one of the top three peering and exchange markets.
Benefits include:
Largest internet exchange in North America, with direct connect opportunities to leading cloud and content providers.
Access to Amazon Web Services (AWS) Direct Connect and Microsoft Azure ExpressRoute via Equinix Cloud Exchange Fabric™ (ECX Fabric™).
Interconnect with top content delivery networks (CDNs)
Directly connect to leading advertising exchanges; proximity cuts latency and
improves performance.
A key hub for the world's electronic payments community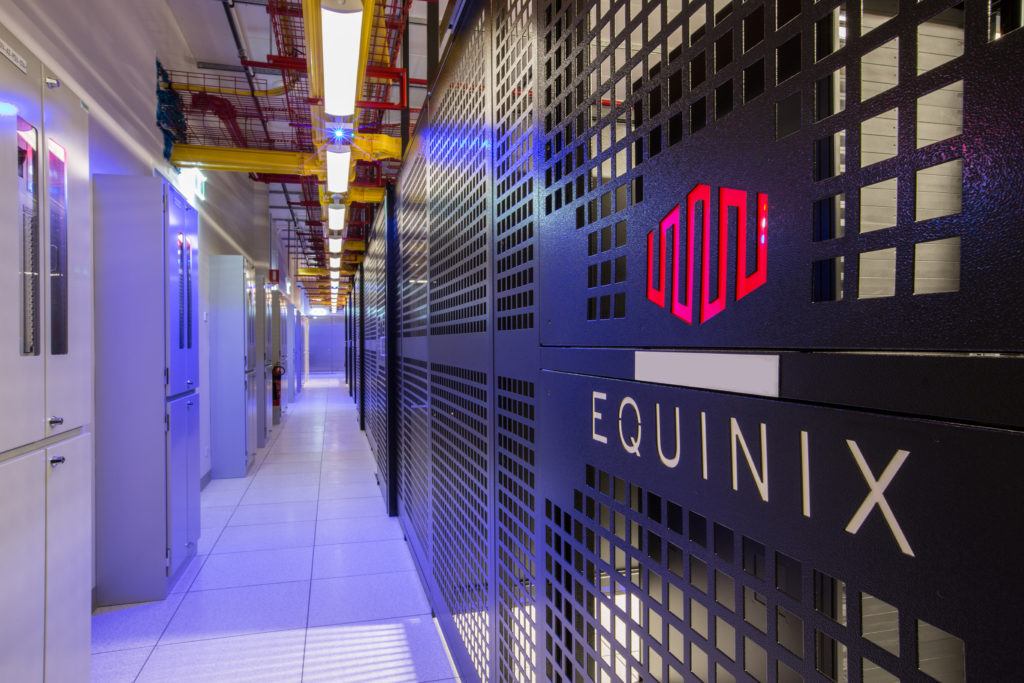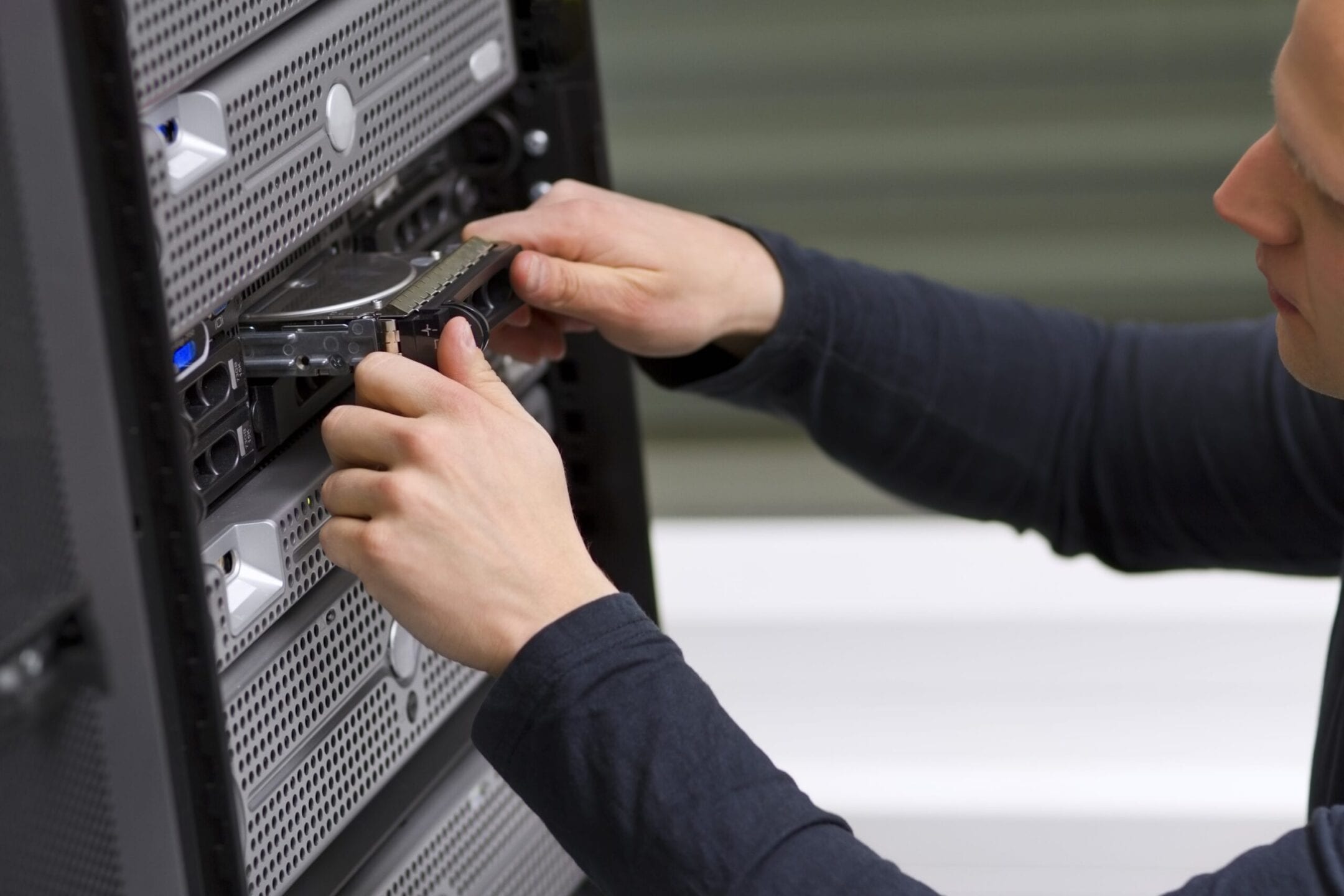 Vissensa Managed Colocation Services for Equinix Data Centre Washington DC
Vissensa Managed Colocation services add a layer of experienced engineering capability to provide a service that not only manages where the equipment is housed but also takes care of the critical computing infrastructure itself.
Companies that see the benefit of using their IT staff's knowledge to innovate and move the business forward, engage with Managed Colocation services to move the management of onsite infrastructure to Business as Usual (BAU) ongoing services. Therefore not being bogged down in the time consuming housekeeping tasks, rack and infrastructure deployments or analysis. Moving to a service provider like Vissensa means you have an expert on your team on your side taking care of that for you.
Many companies use Vissensa's hybrid model where their own IT team and ours work together to ensure critical IT services remain online and available to the business through shared management and monitoring of the platforms. It also allows one time project tasks such as deploying infrastructure in secure rack footprints to be completed with total confidence using Vissensa's trained engineering staff.
Having an external team that know and understand your systems provides an additional level of business continuity which can be used if your own IT team becomes stretched or the business needs to deploy new systems quickly.
From Equinix Data Center Washinton DC Connecting The Globe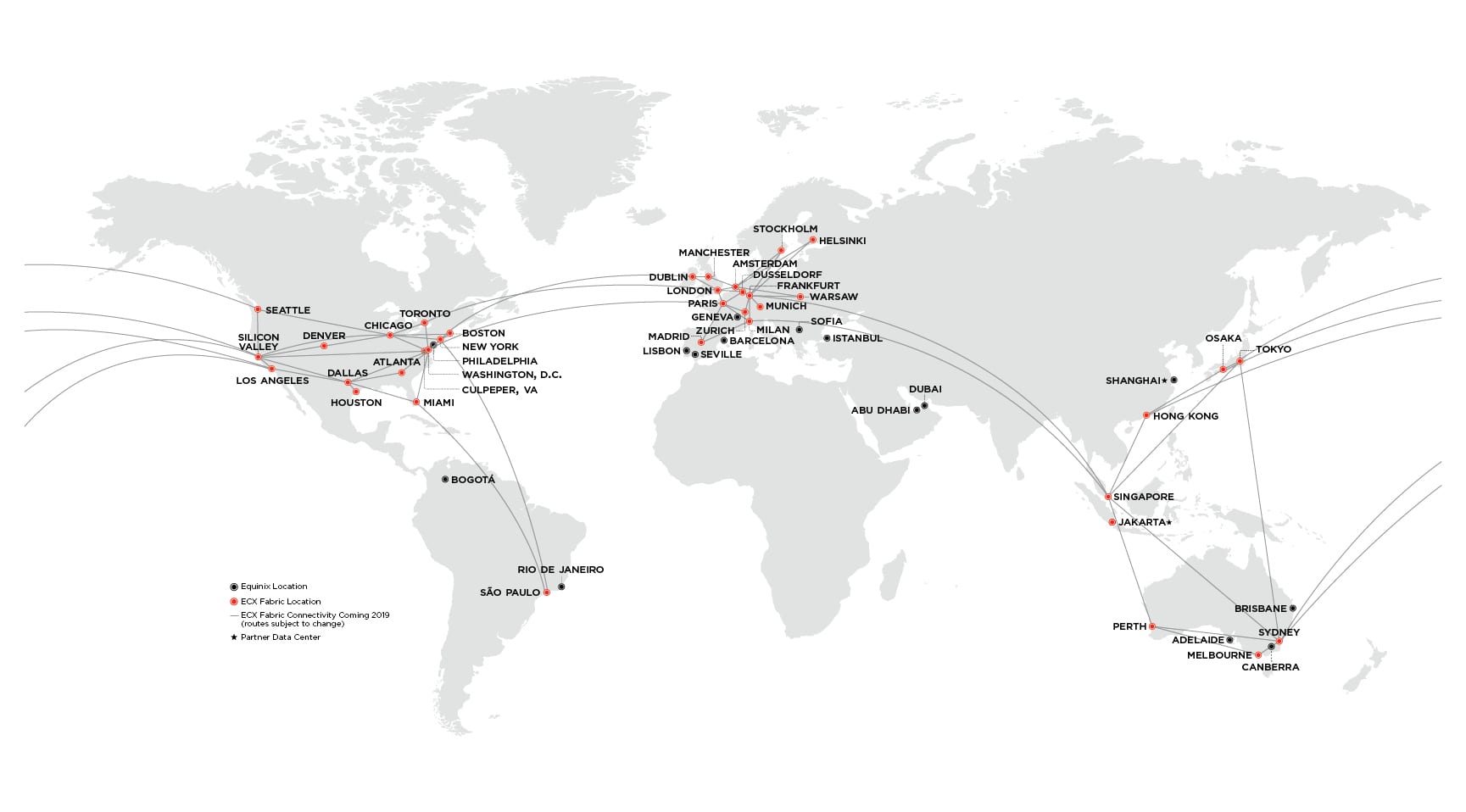 Equinix DC4 Service Offerings
Virtual Hosting
Swift deployment
Cloud flexibility and scalability
Built-in routing and bandwidth
Access to platform management
Backup and BC extensions
Monitoring & Management options
Dedicated Servers
Flexible, ready to use configurations
Shared routing and bandwidth options
Short term lease
Monitoring & management options
Colocation
Quarter, Half and Full Rack Options
1U+ Hosting
Included Bandwidth
Remote Hands
On Premise and Colocation support
Network Services
All Vissensa services have the ability to leverage Equinix's extensive ecosystem
ECX Fabric
Equinix ECX Fabric provides secure and direct connectivity to top Cloud providers such as Microsoft Azure, Google and AWS
Direct Connectivity
Take advantage of one of the richest cross connectivity gateways available in the market, providing the ability to directly connect to hundreds of service providers
Vissensa Bandwidth
Our data transit packages offer flexible, burstable bandwidths and the ability to provision transit dedicated entirely to you or through shared infrastructure
Speak to one of our Experts about Equinix Data Center Washington DC
Whether you're looking for colocation or hosting services, dedicated servers or virtual hosting in Equinix Data Center Washington DC – we can help.
Our team of dedicated IT experts are on hand to understand your projects, assist with your requirements, and provide advice and guidance along the way.
To get started, please complete this short form and a member of the team will be in touch.